Online Program
Essential Ayurveda Guide for the Holidays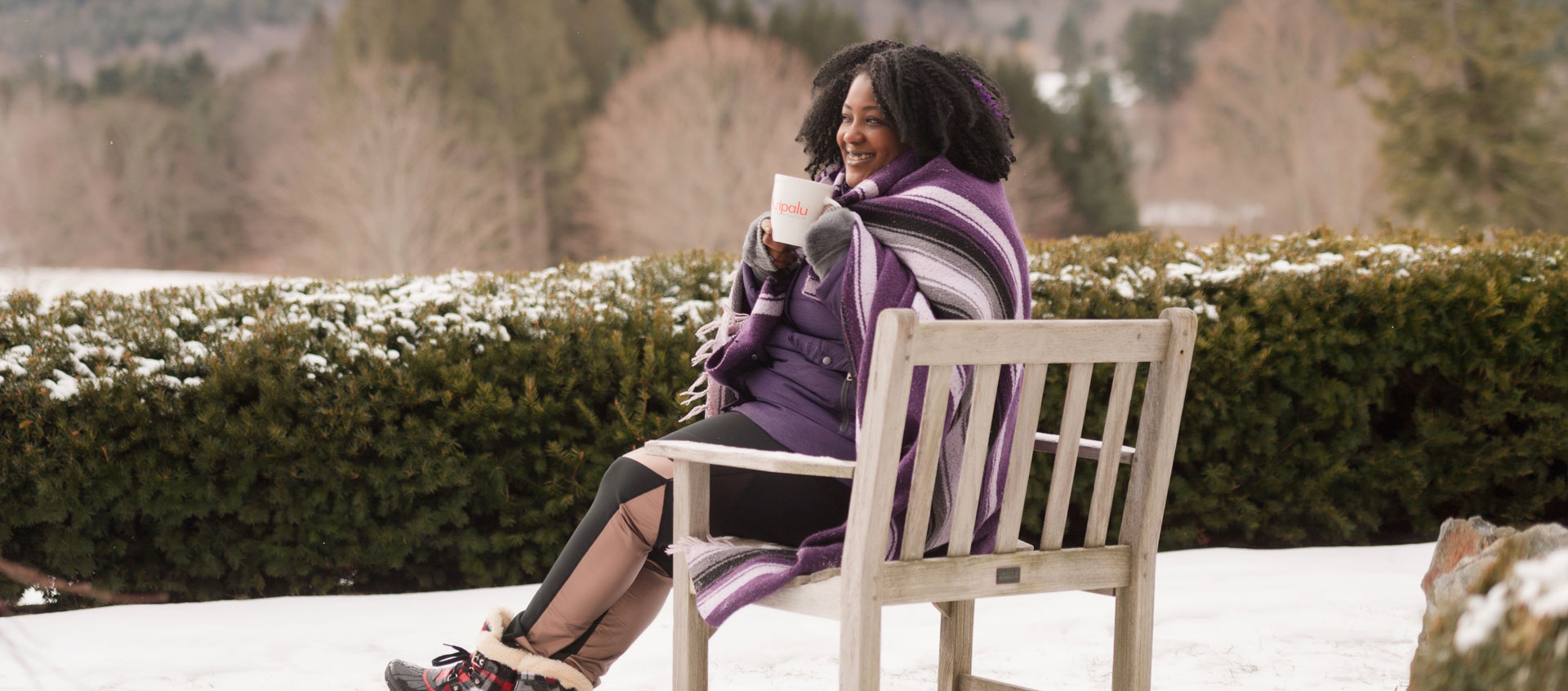 NURTURE YOURSELF
This December, join beloved Kripalu School of Ayurveda faculty, Drs. Rosy Mann and Jyothi Bhatt, for an Ayurvedic retreat you can do from anywhere in the world. Along with Lead Kripalu faculty member, Erin Casperson, they will guide you to:
Learn why Ayurveda puts such importance on shifting your routines with the seasons.

Explore how to care for your nervous system during one of the busiest months of the year.

Discover home remedies for winter, including Dr. Rosy's tasty chai recipe.
Finish the program knowing how to care deeply for yourself so you can end the year feeling nourished, not depleted.
NOTE You will have access to the video recording(s) for 30 days after the program ends. All recordings will be available within 72 hours of the end of each session.
---
Preview the Schedule
Week 1 Learn why Ayurveda stresses the importance of a winter routine that includes sense care practices, deep rest, and proper digestion.
Week 2 Explore how to use medicated oils for the nose and ears to not only prevent dryness, but to deeply nourish your nervous system.
Week 3 Create home remedies for winter including a honey cold prevention remedy and digestive teas to help you navigate all those the holiday treats.
---
KRIPALU SIGNATURE
This program—developed and led by our own faculty with the Kripalu methodology in mind—is offered exclusively at Kripalu.
---
Program at a Glance
Program Theme
All Ayurveda
---
Presenter(s)
Erin Casperson, Lead Kripalu Faculty and Director of the Kripalu School of Ayurveda, is passionate about sharing how the ancient practices of Ayurveda can be applied to modern-day living.
Full Bio and Programs
Rosy Mann has more than 30 years of experience as an Ayurvedic doctor. She offers personal Ayurvedic consultations, as well as educational courses, lectures, and workshops.
Full Bio and Programs
Jyothi Bhatt, an Ayurvedic specialist and yoga therapist, received her training from Rajiv Gandhi University of Health Sciences and SVYASA University, India.
Full Bio and Programs